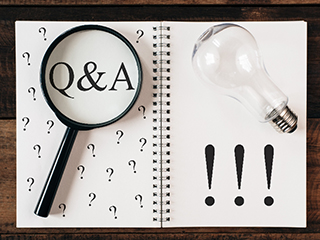 There are different ways to make your home more energy-efficient and although these come with an initial investment cost, over the long-term, they are worthwhile. Whether it's your own house or you're staging a home to sell, once done, the utility costs will significantly decrease, giving you more discretionary income. With a little effort and some strategic changes, your property will be more energy-efficient, saving you money, month after month.
5 Ways to Make Your Home more Energy-Efficient in Fort Lauderdale
If your house is more than a decade old, chances are excellent it's siphoning energy consumption in different ways. But it's not just about your home's components and systems. Although these play a major role, there are other things you can do to use less energy. Unplugging charging cords when not in use is one such way to save energy. In addition, turning off electronics when not in use is another.
Our homes are a major source of energy use in the U.S. Improving the efficiency of new and existing homes while educating consumers about their energy use will help consumers save money and increase the nation's energy security. The Energy Department supports research and development on innovative technologies that save energy and money while also working with local governments, utilities and nonprofits to provide opportunities for families to make smart, cost-effective energy upgrades to their homes. --U.S. Department of Energy
Of course, setting your thermostat of your central heat and air to a comfortable temperature will help to reduce energy consumption. Changing the air filter regularly, every 30 to 60 days will also help the system run more efficiently, using less energy. Shorter showers and setting the water heater to 120 degrees will likewise save money. Although these small things add up, they aren't a substitute for the following five ways to make your home more energy-efficient:
Install double-pane, low-E windows. Whether it's your primary residence or you're doing a vacation home rehab, new double-pane, low-E windows will do a lot to improve your house's energy efficiency. Old windows leak and that costs you extra money to keep your home at a comfortable temperature.
Replace the insulation in your attic. While attic insulation isn't the most glamorous part of your home, it is definitely one of the most important. Worn attic insulation allows outdoor heat and cold to penetrate into the interior, forcing you to turn the air conditioner temperature down or turn the heat up.
Upgrade to new appliances. Newer appliances are energy-efficient and also have better aesthetics. These appliances are equipped with more handy features, so you get more functionality while saving money from their reduced energy demand.
Replace door weather-stripping. The weather-stripping on your front and rear entry doors provides a small but necessary function. It keeps cooled or heated air from escaping the interior, while stopping outside air from coming inside.
Schedule an energy audit. Your local electricity provider probably has a home energy audit program. This helps to identify places where energy is needlessly being wasted. A home energy audit will alert you to some things you might not otherwise consider.
When you need a professional and experienced junk removal service in Ft Lauderdale FL, just phone 954-952-5555 or visit AAA Rousse Services and we'll take it away and also haul junk away. We serve the entire Fort Lauderdale area and know it well; so, give us a call right now!