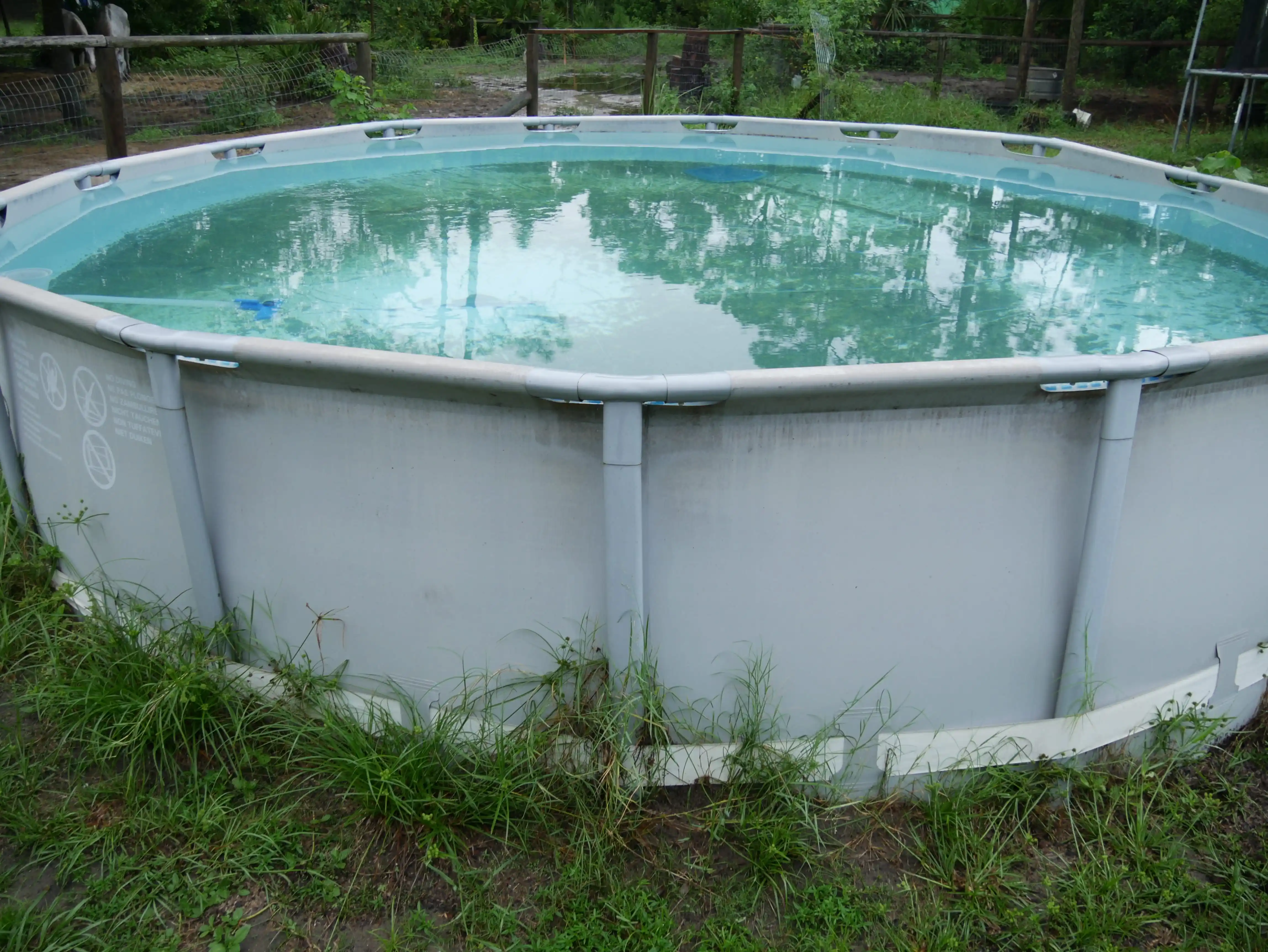 Above-ground pool junking. Words that strike fear into the heart of anyone who's done this before. And, anyone who hasn't done it yet. As you can imagine, it's hard work. Not because it's necessarily difficult, but because it presents such a challenge. It's big, awkward, and involves a few lengthy steps. The whole process can easily take an entire day or most of a weekend from start to finish. So, that means you'll need to set aside ample time for an above-ground pool junking job.
Common Dismantling Reasons
If an above-ground pool structure fails, there's a possibility you'll have to also deal with a flooded basement. But, it might not come to that. However, it's important to know the condition of your above-ground pool for the sake of safety, at the very least. Furthermore, you should also continually monitor the amenity to know when it's time to take it down.
There are several reasons for taking an above-ground pool down, but regardless of why you are doing it, the concern is how to do it. When you take the pool apart, it is important to do it in the proper order so that nothing, including yourself, is at risk. If you have the original boxes that all of the parts came in, it is a big help in the dismantling process, but by no means is it essential. --Garden Gguides.com
The reason for this is that it will create a huge mess. And, that's a scenario you definitely want to avoid, if possible. After all, you don't need another big clean-up job. Plus, you need to protect your lawn and landscaping. While there are several reasons to take down an above-ground pool, only a few are unavoidable.
Above-Ground Pool Junking in Oldsmar
As for taking the above-ground pool apart, you'll need to follow a few guidelines. Here are some helpful above ground pool dismantling tips you can use:
Drain the pool. If the pool isn't already empty, you need to drain it and let the area around it dry before you begin to take it apart. (It's common for some water to remain inside the pool, so don't worry about it if this happens.)
Dismantle the pool. Next, you can remove the wall caps and pull the liner out of the pool. Depending on the manufacturer, you may need to take off all the wall caps, then pull the liner out or not).
Separate the scrap metal. Once the pool is dismantled, you can then separate the junk debris from the scrap metal to sell the latter. Generally, extruded aluminum is sellable for scrap.
Sod the area where the pool stood. After you've taken the whole pool down, you can then sod the spot where it stood to conceal its presence.
If you have an above-ground swimming pool to dismantle and dispose of on your Oldsmar property, phone 800-433-1094 or visit AAA Rousse Services.