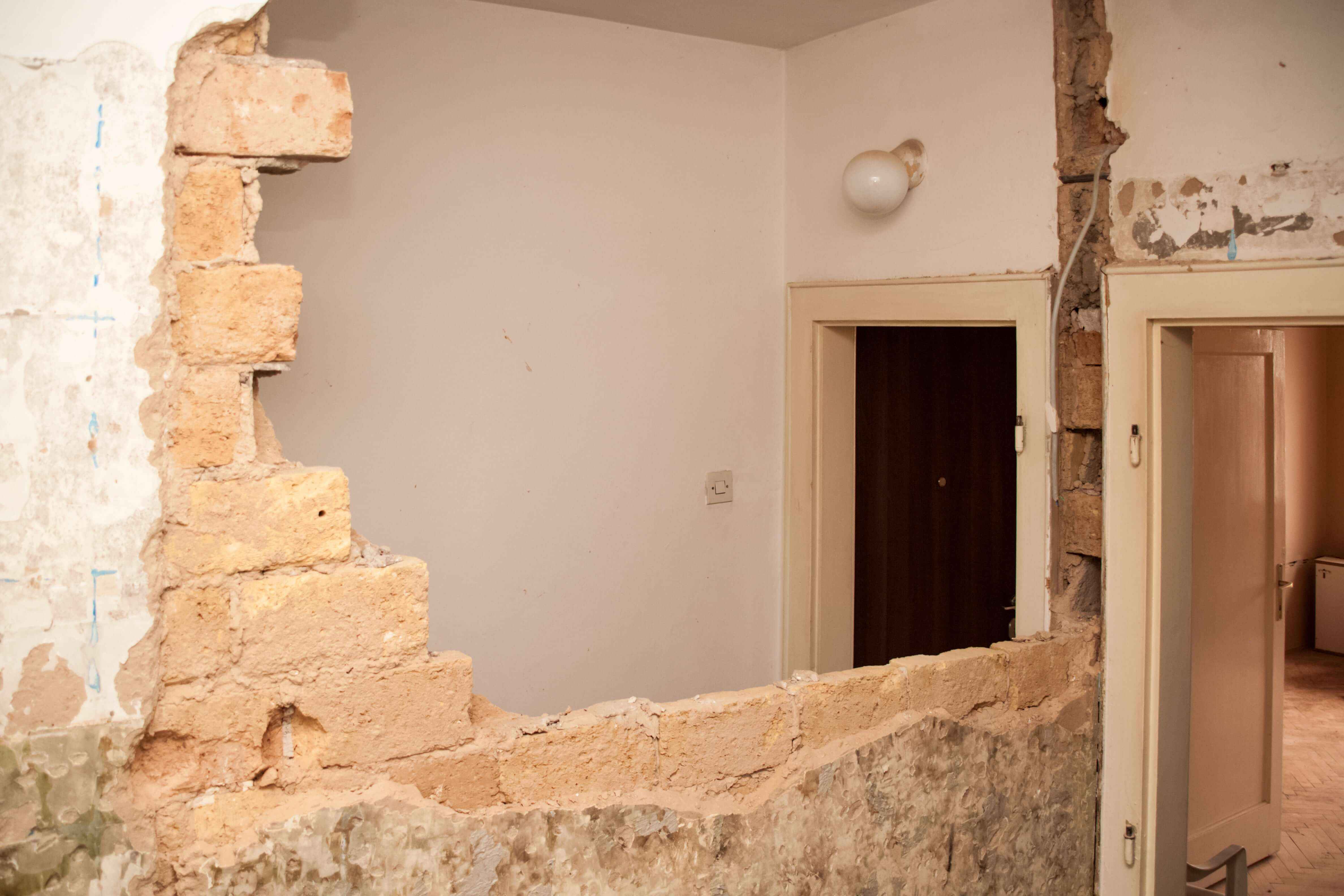 Partition wall removal is a lot bigger job than most laypeople would suppose. It's not just about knocking down some drywall and studs, there's usually electrical work and perhaps structural work that might go with it. Read on to learn more about partition wall removal.
Remodeling Debris Disposal
Your first order of business is to formulate a plan for what to do with the remodeling debris. Make no mistake about it, this will certainly pile up and pile up quickly. It's more than just a mess, it's also a safety hazard.
As a homeowner, you should be able to tell which walls in the house are bearing walls and which are partition walls. This knowledge is useful if you are planning any major interior renovations that will require opening up a space or moving a wall. You will be able to estimate the difficulty of the job and get a rough estimate of the costs involved. You will also be in a position to evaluate the construction as it progresses and be certain that the builders are maintaining the structural integrity of your house. --Chicago Tribune
So, take the time to schedule a local junk hauling remodeling removal disposal for you. This way, it will effectively be dealt with. That means you don't have to take time away from your home improvement project to clear up a mess. And, you can also unload a bunch of other unwanted junk at the same time. (It's always worthwhile to kill two birds with one stone.)
Cape Coral Partition Wall Removal
Okay, for the nuts and bolts of partition wall removal, there's really not a whole lot to the process. But, this isn't to say it's a cinch or without risk. Here's what you need to know about partition wall removal:
Turn off the power. Partition walls can serve more than one purpose. Although their main function is to divide and define a space, these can also be a handy place for electrical outlets. This is to warn you, if there are electrical outlets and/or switches in the partition wall, you need to turn off the power first. Then, test to ensure there is no current going to them.
Protect the floor. Even if the power is off, you can't just start battering away at it with a sledgehammer. Instead, you'll need to protect the floor before you start the actual tear down. It's also advisable to partition off the space with plastic to prevent dust and debris from broadcasting through nearby spaces.
Takedown the partition wall. Put on a dust mask, eye protection, and heavy boots. Then, use a sledgehammer to break through the middle of the wall. Tear down the rest to finish.
With the partition wall removed, you can now start the finishing work for aesthetics. If you need help with renovation cleanup and disposal in Cape Coral, we are only a call away. Please phone 800-433-1094 or visit AAA Rousse Services.