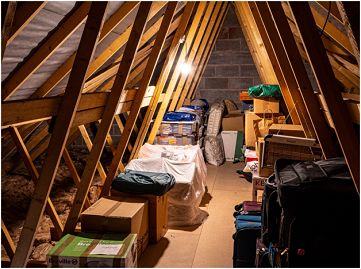 Storing away items that are no longer needed in your home may seem like the easiest solution. As a result, prime storage spaces, such as attics, may quickly become full. When your attic is overflowing with junk, it's time to clean it out. It can be time-consuming to clean your attic, especially if it lacks organization. It is often more difficult to access attics when they are difficult to access or contain bulky items. Many people procrastinate cleaning out their attics because of this. It's such a big job to do an attic cleanout on your own.
The good news is, that attic cleaning isn't a job you have to take on by yourself. Our junk removal services include attic cleanouts, and no matter the size of the job, AAA Rousse can assist.
Don't Put It Off
Take an inventory of what you are storing in your attic once every six months and dispose of anything you no longer need. In the cold months, attics can become a refuge for critters because of their low foot traffic. At least once a year, you should clean your attic to keep these animals away. Low foot traffic also makes it more likely for something to go wrong structurally without you knowing. Cleaning your attic biannually will help you to recognize when things need to be fixed in your attic.
Get Started
There's no point storing stuff in your attic if you don't use it. It could be donated or thrown out. Furthermore, did you know that most attics aren't designed to hold additional loads of items? Cleaning up your attic can seem daunting, but AAA Rousse will help you get things done quickly. Make your attic clean out easy by following these steps:
Be Safe- In many attic spaces, there is no proper subfloor suitable for walking on. In such situations, you run the risk of hitting your head or putting your foot through the ceiling.
Do One Section at a Time- Moving from one place to another can make the task seem endless. Take your time and go through your attic in sections.
Make Piles- Make three piles; Stuff to donate, stuff to keep, and junk. When you haven't used an item for over a year, it's time to get rid of it. Put lightly used items in the donation pile, and everything else in the junk pile.
Reorganize The Things You Are Keeping- Consolidate the things you are keeping by type by reorganizing them. Storage bins are a great way to keep things clean and accessible for later use. Whatever you leave in the attic should be properly supported underneath. There should be nothing resting on the drywall covering between ceiling joists.
Have Your Unwanted Items Removed- At AAA Rousse, we're junk removal experts, so we make the process of cleaning out your attic an easy one. When you choose us for attic clean-out services, you don't have to worry about moving your items. We'll pick them up right from where they're located. We'll do all the heavy lifting for you. All you have to do is point and we will take it all away.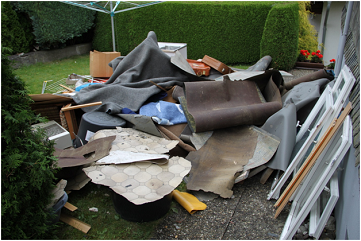 Choose Us for Your Next Attic Cleanout
With AAA Rousse, you can get rid of a large amount of junk all at once in a convenient and cost-effective manner. By providing convenient junk haul-away coupled with sustainable, eco-friendly disposal solutions, we can save you valuable time, energy, and gas. When you choose AAA Rousse, you'll save time and money.