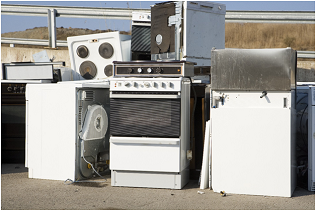 Whether you are looking to dispose of your old appliances to make room for new ones or merely because they have reached the point of no return, you have come to the right place. Many people and companies are dedicated to the process of responsible appliance disposal and recycling. They understand how important it is to ensure that these things end up in the right places. Our junk removal services at AAA Rousse, can ensure that your old appliances are disposed of properly to give you peace of mind and knowledge that you have done the right thing for the environment. In the event of replacing an old appliance, you must ensure that it is disposed of properly.
Responsible Recycling
If you purchase a new appliance from a local retailer, the price of the purchase usually includes the cost of recycling the appliance. Some areas provide a safe means of disposing of old appliances, some of which may even pick these up from individuals for free if they have been replaced by more energy-efficient appliances. If you are unable to locate any takers, you can contact your local landfill, which will have safe alternatives for the disposal or recycling of your old appliances. If you wish to sell your old appliances for scrap, you will need to contact a local scrapyard.
You may be surprised to find out that your appliance might still be worth some money if it is still in working condition.. You may find a few buyers for your old appliances if you list them on any reselling websites. Even if the appliance is faulty, it can still be disassembled for parts, especially for large appliances, which can be sold to local scrap metal companies for their recyclable materials, such as glass, plastic, and metal. You may be able to claim a tax deduction if you donate your large, functional appliances to charitable organizations if you do not find any buyers for them.
Junk removal companies can also remove your old appliances for you. When selecting a junk removal service, make sure that you inquire whether the materials they collect will be recycled or disposed of in a landfill. Considering all the options available, you will be able to dispose of your old appliances responsibly and contribute to preserving the environment by doing so.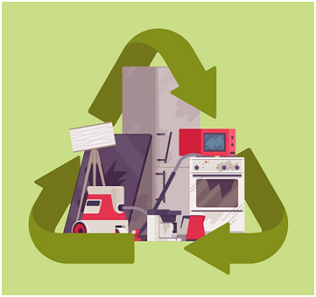 Our Promise
We take pride in the fact that we can recycle here at AAA Rousse. Even when we are doing a regular junk removal service at your home, we recycle as much of the junk as possible. We believe we should take the best care of the planet possible and therefore we are big proponents of doing so. Please feel free to contact AAA Rousse today if you have any additional questions regarding your appliance or junk removal.