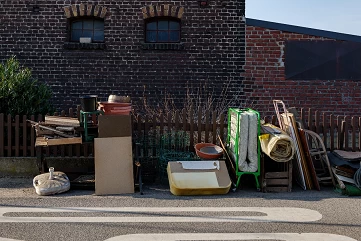 It can be exciting and exhausting to move, whether you're selling your home or changing apartments. Most of the time, you will have some extra junk that you don't want to bring along. Here is a comprehensive list of all the ways you can get rid of your unwanted junk by selling it, donating it, or throwing it away.
Have a Garage Sale
A garage sale is a good option if you want to try selling your items yourself. Especially if you don't want to worry about shipping or delivery, this is a great option. Be sure to advertise at least a week before the event. Be willing to accept lower offers from shoppers and price your items to sell. The amount of junk you accumulate should be reduced significantly. Rather than making a ton of money or making a profit, you're selling to declutter and downsize, and to limit and/or offset the costs of junk removal.
Sell Your Stuff Online
If you have enough time before your moving date, sell as many higher value shippable items on eBay as you can. You may be able to find buyers for items that are hard for them to find locally since you can ship items sold on eBay. You can also sell online on Craigslist, Facebook Marketplace, and OfferUp. If you have furniture or other difficult-to-ship items, this is your best option. Don't forget to use common sense when dealing with Craigslist and other platforms. Even though it is an excellent tool for bringing people together, it is unregulated and unsupervised, so you are left to screen potential buyers on your own.
Donate Locally
Ask your local church or community center if they have programs for donating old furniture or clothing. You can donate your items to churches, community centers, homeless shelters, animal shelters, and many other organizations. Tax deductions are also available for donations made this way. Keep a record of the items you've donated and their value. A good option is the Salvation Army, which will send a truck to pick up your items. They do great things for people in need and are a good organization. Make sure you schedule them far in advance and have a backup plan in place, such as the ones listed below. At times, the Salvation Army is unreliable and picky about what they accept.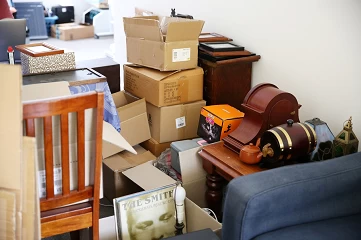 Junk Removal
Junk removal companies are another option. A junk removal company provides both labor and trucks to remove items from your house. It is usually less expensive than a dumpster if you only have a small amount left. There may be a slight increase in price if there is a large amount of stuff left. Research these companies to ensure they are reputable and insured since they will be sending workers into your house.
AAA Rousse is a reputable junk removal service near you. As a full-service junk removal company, we remove and dispose of all junk from your home, business, or other property. Don't take those unwanted items with you to your new home. Hire AAA Rousse's junk removal professionals to get rid of them quickly. We will pick up anything you no longer need or want and dispose of it responsibly. As an eco-friendly company, we recycle and donate as much as possible. Our goal is to keep as much as possible out of landfills. We will load up your garage sale leftovers and haul them away for proper disposal at a time that is convenient for you. With us, you won't have to lift a finger and can focus on making the big move to your new home or office.