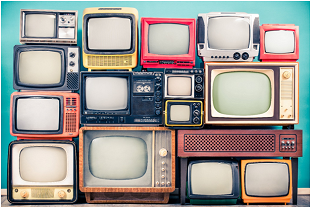 Getting rid of waste is a challenge, especially when it poses a threat to the environment. When it comes to TVs with CRT tubes (also known as cathode ray tubes), there is a problem. Many people have already replaced their older television sets with the newer ultra-slim television sets. However, some of us still have these older television sets buried in our basements, attics, and garages. Now, the task is to find a safe method of residential junk removal. Here is how and why you should dispose of old televisions and other electronics.
Recycle Your Old Electronics
Governments and environmentalists emphasize the importance of recycling electronic products (also known as E-products). Recycling is important for a few reasons.
Here Are a Few Reasons:
Older television sets contain toxic chemicals such as lead, mercury, polyvinyl chloride, and chromium. When these goods are disposed of in landfills, they cause soil pollution because of leaching. Groundwater is also at risk of contamination. These products should be recycled rather than disposed of in landfills to prevent contamination.
The raw materials required for the assembly and manufacture of E-products are extremely valuable. In newer systems, valuable raw materials can be utilized. However, the extraction of these materials can be challenging. Those who produce these products need to devise ways to recycle the elements more efficiently and inexpensively.
Furthermore, landfills should remain operational for a longer period. It is possible to achieve this goal if large items such as TV sets are not disposed of in landfills. In terms of resource exhaustion, reusing or recycling is beneficial to Mother Nature.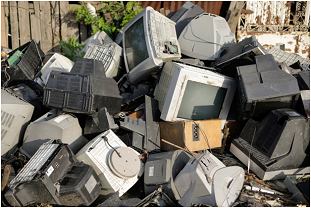 What To Do with Your Old TV Set
Recycling: If you are planning to recycle your old TV set, then you must know how to go about it. Look for electronic recyclers in your area. Some large retailers that sell electronics also offer recycling services.
Buying a new TV set? Check to see if the retailer offers an exchange program that can help you save some money by bringing in your old one. Offer the TV to a friend or relative if it is still in working condition. List the set on a neighborhood or local area website or Facebook page in which items are available for sale or for free. The better option is to reuse rather than to discard.
Removal of junk: If you want an easy way to get rid of your old television without leaving your home, contact a residential junk removal company. For a small fee, these companies will pick up and dispose of unwanted items at your home. Depending on the items and their condition, companies such as AAA Rousse will recycle, donate, or dispose of the items that they pick up.
Contact AAA Rousse
Contact AAA Rousse today to schedule a pickup of your old television set or any other unwanted items in your home or business. We will remove any unwanted items and dispose of them properly. It is our priority to recycle anything that can be recycled and to dispose of items appropriately.