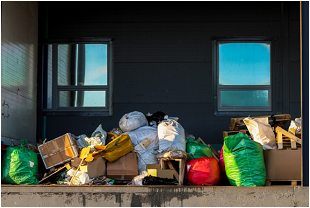 One may need to dispose of large volumes of waste for a few reasons. Construction projects can produce enormous volumes of waste. A garage, basement, or attic cleanup can also result in a large amount of debris. It is possible to accumulate garbage when disposing of furniture or other clutter. Most homeowners lack the equipment to transport all these items to a local landfill. In any of these cases, junk removal will be required. There are two possible solutions to these problems. Renting a dumpster is one option. It is less expensive but requires more work. As an alternative, a junk removal company can perform all the heavy lifting for you. This article will discuss the pros and cons of each option.
Dumpster Rental
Dumpster rental services are ideal for people who are engaged in small projects. Rentals are less expensive and allow individuals to dispose of waste as they go. Simply put, dumpster rentals are ideal for anyone who wishes to work at their own pace. Although dumpster rentals offer a great deal of flexibility, they do have some requirements. There must be an accessible level area on the property where the dumpster can be placed. A person renting a dumpster may be required to obtain a permit for the dumpster (certain jurisdictions require permits to limit the location and length of time that the dumpster can be left). This process can be time-consuming and expensive. The rental fee for renting a dumpster also includes the cost of dumping the trash (usually based on the amount of waste and any dumping fees associated with the landfill). These issues will need to be addressed individually. Ensure that you are familiar with the local laws regarding dumpsters.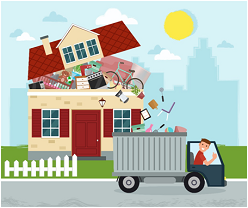 Hiring a Junk Removal Company
A junk removal company is necessary when disposing of large quantities of waste. When there is a large volume of garbage, it is no longer economical to do all the work on your own. The costs pile up, and the work becomes inefficient. Using a junk removal company will make a large project run smoothly and create less hassle. A junk removal company will do all the hard work for you. Consequently, you will not have to worry about anything. Professionals will clean every inch of an area. The cost of the service will depend on the volume of waste, but it is worth having this service performed, particularly if the work must be completed in a limited amount of time. Also, this service may be a viable option if there is insufficient space on-site to accommodate a dumpster. This convenient service is useful even if there is only a small amount of waste. A benefit of using a junk removal company is that they will sort all items into trash, recyclables, and donations and distribute them accordingly. By utilizing this service, items are kept out of local landfills.
If you are interested in finding out more about hiring a junk removal company, please contact AAA Rousse. We will remove and dispose of your junk, and you will not have to lift a finger. We will remove, load, and haul away all your junk today!