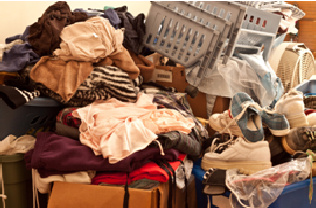 We all love to fill our homes with things. But when it gets too much, junk removal is needed. Sometimes, it could signify hoarding. Close to six percent of Americans suffer from hoarding disorder. Most people don't realize how destructive it is. Some of us have seen stories in the media about a person who lived alone and was found dead under piles of newspapers or boxes. Some may see this as the stuff of tabloids that specialize in outrageous headlines, but it is a tragic reality for many. The tendency to accumulate stuff is often rooted in our American culture of consumption and buying, but it isn't the cause of hoarding. Increasingly, social workers, psychologists, fire marshals, and public health officials are concerned. With overcrowding and clutter, the result can be a home that's unsafe and difficult to keep clean, as well as a long list of other problems. It might seem to them that "getting rid of a couple of things" can be as big a deal as a full house cleanout, or a hoarder cleanout, as it is sometimes called.
When It Becomes More Than Just Clutter
Having the ability to make that call to get rid of the junk is a major distinction between being simply overwhelmed by too much clutter and suffering from a mental disorder known as compulsive hoarding. Those of us who look around realize we need to get a handle on the clutter, get rid of the items taking up space in our homes, and get rid of the clutter. We know when we need junk removal services. Decluttering requires more than just calling in a junk hauling crew. Not everything needs to be thrown out. Hence, a great deal of unstacking, sorting, separating, and categorizing needs to be done first. Sometimes difficult decisions need to be made regarding what stays and what goes. When it comes to "need to go" items, a further decision should be made as to what can be gifted or donated, and what is best left for the junk removal team. Since not everyone has a truck, or easy access to one, large amounts of junk removal can be challenging. You need a better solution when there is too much stuff to put in the garbage bin.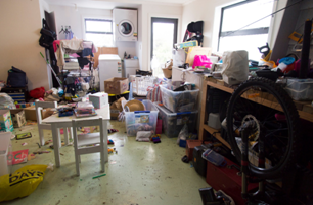 Hire a Professional Junk Removal Company
Junk hauling can be quite challenging and problematic, depending on where you live and the time of year. A junk removal task can be made miserable and even dangerous by inclement weather and shorter days. If you live in a rural area, getting to a waste transfer station or a local landfill can be a challenge. The whole endeavor can become little more than just moving your clutter and junk from one area in your house to another without a truck to load and transport it. The problem can be solved quickly, safely, and easily by calling AAA Rousse.
The cleaning phase of your project can be completed by junk removal services, whether you are decluttering your home, moving your business, or renovating a new home before you move in. It is often difficult to figure out how to get rid of all the clutter when trying to clear out space in your existing home. What do you do with that excess stuff you don't want nor need, but also the stuff you don't know what to do with? This is where AAA Rousse comes in. There is no job too big for us to handle.