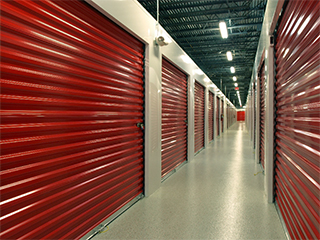 Household appliance disposal is more of a chore than it sounds like. Sure, all you have to do is unplug the thing and then wrangle it out of its space. But, what happens after that? Well, you can't just leave it on the curb. Suddenly, you realize you've got to deal with it yourself. And, that's not a pleasant thought. Fortunately, you do have options available to you. So, read on to learn more about household appliance disposal.
Consider Repairing
Before you write that thing off, be sure that it's really done for good. It's possible to revive home appliances. Just a bit of elbow grease and some appliance paint and there's a whole new life. Or, you might also consider repairing it. After all, if it's economical, it could well be used in another space.
The cost of appliance pick-up and/or disposal varies. For example, your municipal public works department may [or may not] provide free collection of refrigerant-containing appliances or there may be a fee for this service, which may vary by appliance type. Some retailers offer appliance pick-up and disposal services with the purchase and delivery of a new model. Depending on the retailer, a fee of $10 to $50 may be charged for this service. --U.S. Environmental Protection Agency
At the very least, you might also consider selling it for parts. There are used appliance resale and repair shops which might be interested. This option does two things: it allows you to offload it and put a little money in your wallet.
Household Appliance Disposal in Fort Myers
Now, let's take a quick look at what you should do with appliances. Aside from cleaning them up and giving them a tune-up for continued use, there are some other options. Here are a few DIY household appliance disposal options:
Refurbishment. If the appliance(s) is in working condition but looks worn, then you can apply a coat of appliance paint and replace worn components. Viola! You've got a new looking unit in no time.
Sell them locally. Another option (if in good, working condition), is to sell them through a local online ad. Stipulate the buyer is responsible for pick up and price them cheap to sell quickly.
Give them away. If the appliances are in decent, working condition, you might consider donating them to a local charity. For instance, a washer and dryer set is ideal for a local shelter.
Store them for reuse. Yet another option is to simply store them away for future use. This is a great idea for property investors. In the event of an emergency, they can serve tenants temporarily.
If you need household appliance removal in Fort Myers, just phone 800-433-1094 or visit AAA Rousse Services.