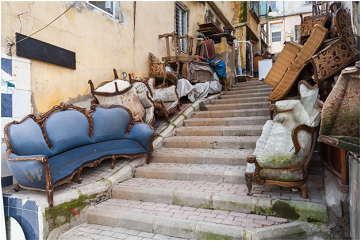 Every sofa needs to be replaced with a newer, prettier model at some point in its life. Where should you turn when it's time to make this call, and how much should you expect to pay?
To have it hauled away by a junk removal company, you should expect to pay at least $50-$75. If that's less than the furniture removal cost you were expecting, you're in luck! The furniture removal service has become increasingly popular in recent years, and it's much more affordable than most people realize. Here's what you need to know about the cost of furniture removal in your area, and how much you can expect to pay for a clutter-free home.
Furniture Removal Options
So, you want to enlist furniture removal services, but you're curious about the cost. Here's an example breakdown of what various junk removal companies charge around the country, for various services.As you can see, though, there's a wide range in furniture removal costs, and the final price you pay depends, ultimately, on what furniture removal method you choose.
Renting a Dumpster
If you're remodeling or overhauling your home and need junk removal services beyond a single pick-up, renting a dumpster is a great option. If that's the case, you can rent a 10 or 20-yard dumpster and park it on your driveway until you're ready for it to be picked up. In general, you can expect to pay between $200-$400 for a dumpster, depending on its size and rental period.
Hauling it Yourself
Being your own moving service is a great way to reduce furniture removal costs. The option isn't for everyone (you'll need a truck and a trailer, in most cases), but it's a great way to get rid of a few small items and save some money.
It is important to keep in mind, however, that this process includes some additional factors that many people don't consider. Fuel costs, multiple trips, the time involved in the process, as well as dumping fees can quickly add up. This is the most time-consuming option for furniture removal.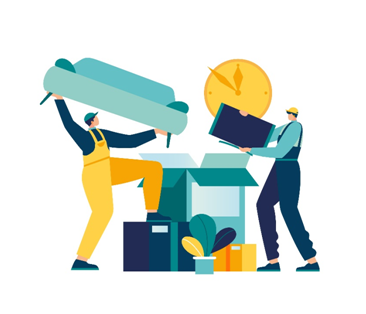 Junk Removal Service
To remove your furniture, you should hire a junk removal service since it requires minimal effort on your part. It is as simple as calling and scheduling a pickup time. The junk removal service will come when it's convenient for you and pick up your unwanted furniture and dispose of it for you at one affordable price.
Furniture Removal Cost
Based on the furniture removal options above, there are a few factors that will affect the overall price. You need to consider your location, the amount of furniture you need to remove, and the difficulty of the job. Your geographic location will have a large impact on the cost of your furniture removal. There is generally a lower cost associated with furniture removal in rural areas than in large metro areas. The volume of furniture you need to be removed will impact the price you'll pay to have the job done. Most junk removal companies base their quotes on how much space your items will take up in their trucks, so small jobs cost less than large ones. You may pay more for removal if your furniture is large, unwieldy, or difficult to access. Make your furniture easier for movers to move and disassemble anything that is large or awkwardly shaped to reduce this cost.
Lowering Your Furniture Removal Cost
There's no need for you to live with that junk anymore. The good news is that there are many ways to get junk removal you can trust that won't break the bank. For furniture removal, AAA Rousse is the best choice. We provide fast, professional, and affordable furniture removal services. Our hauling services include picking up and disposing of items from your home, apartment, or office. In the garage, shed, or up the stairs, we will remove any furniture that is no longer needed. AAA Rousse can assist you with furniture removal and disposal. We donate whenever we can at AAA Rousse.