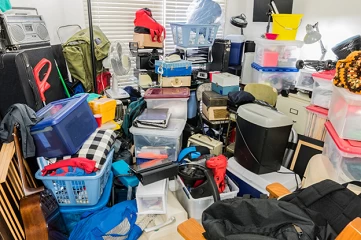 When you need space in a hurry, a self-storage unit can really come in handy. If you are moving from one location to another, or just don't have the space, it's a great place to store your stuff. When the contract is about to expire and you don't have the time or desire to clean it out or renew it, self-storage spaces can be nightmares. While it costs more in the long run, most people will choose to renew because it's the least frustrating choice. Most people do not have the time to clean out their storage units and dispose of their unwanted items.
When The Time is Now
At some point, you'll want to stop paying a monthly fee for a storage space you don't use or don't want. Moving your possessions out of a storage unit requires advance planning, so you must be prepared in advance. Be sure to read over your contract carefully to determine when the next renewal period will occur, not just when the "final" rent payment is due. The reason that this is important is because there are different dates in the contract: the date you must give notice of leaving, the date the final rent payment is due, and the date of the next renewal period to avoid paying a late fee. It is best to move out of your unit completely at least a few days before giving notice to get out of your contract. It's better to sacrifice a little money to save a lot.
Storage Cleanout Tips
It's likely that you don't remember exactly what's inside your storage unit and all the various boxes even if you've only rented it for a couple of months. Take an inventory of everything inside so you'll know what you want and what you don't. Now that you know what you have inside the unit, it's time to get organized so your exit goes smoothly. Sort your things into three categories: items to keep, items to give away and donate to charity, and items to throw away. The stuff you are willing to part with won't just disappear. You can contact and visit local charitable organizations to see if they are willing to accept what you have. There are some charities that will pick up what you're donating from your storage unit. Now, it's time to get rid of what's left in the unit before it's too late. If you leave things in the unit too long, you're going to risk having to pay an expensive fee.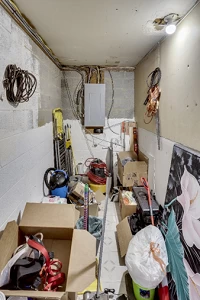 Storage Unit Junk Removal
As soon as the storage unit has been cleaned out, you must decide what to do with everything. The last thing you want to do is take everything back to your house. That's clutter waiting to happen. When you have decided on what items you no longer want, consider calling a storage unit cleanout service, like AAA Rousse. To dispose of junk responsibly, we possess the necessary tools, equipment, and resources. In addition, we recycle and donate everything possible that we collect to avoid landfills. Our services are competitively priced because we believe everyone deserves quality services at an affordable price. You can regain your space with our help when you're overwhelmed by clutter. Storage unit cleanouts are our specialty at AAA Rousse, and we'll work with you to ensure everything goes smoothly.