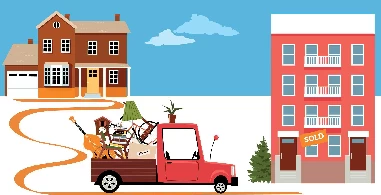 Downsizing can be a challenging process, whether you're moving to a smaller home, decluttering your space, or simply getting rid of unwanted items. One of the biggest hurdles in downsizing is dealing with heavy lifting, loading, hauling, and unloading your belongings. Additionally, the disposal and removal of unwanted items that you don't want to take with you can be time-consuming and stressful. This is where professional junk removal services, like AAA Rousse, can make a significant difference. In this blog, we will explore the situations where people choose to downsize, the challenges they face, and the benefits of using a professional junk removal service.
Benefits of Using a Professional Junk Removal Service
People choose to downsize for various reasons. Some common situations include moving to a smaller home to save money, transitioning to a retirement community or assisted living facility, and relocating to a different city or country. Downsizing often involves physically demanding tasks, such as heavy lifting, loading, hauling, and unloading furniture and other items. These tasks can be challenging, especially for older adults or individuals with physical limitations. Also, figuring out how to dispose of unwanted items properly can be time-consuming and strenuous. When you opt for a professional junk removal service, you gain access to their expertise, equipment, and large trucks, making the downsizing process much easier.
They specialize in handling all aspects of removal, including heavy lifting, loading, hauling, and unloading. Professional junk removal services prioritize safety and protection. Their teams are trained, licensed, and insured to handle your items with care. They take precautions to ensure that your belongings and property remain undamaged during the removal process. By entrusting the heavy lifting and maneuvering to professionals, you can avoid the risks of injury and property damage that can arise from attempting to handle these tasks on your own. Responsible disposal and environmental conservation are key priorities for professional junk removal services. They take the time to sort through your items, identifying those that can be recycled or donated. By choosing a service with a focus on sustainable practices, you actively contribute to reducing waste and promoting environmental conservation. The professionals will ensure that the remaining items are disposed of properly, adhering to local regulations and guidelines.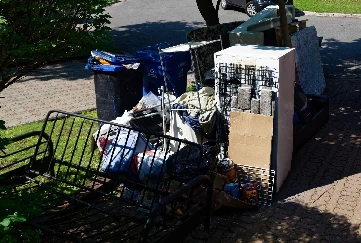 Choose AAA Rousse Junk Removal When Downsizing
Downsizing can be a strenuous process. Hiring a professional junk removal service, like AAA Rousse allows you to focus on the more important aspects of your move, such as organizing your new space and adjusting to your new surroundings. From heavy lifting to environmentally friendly disposal, AAA Rousse offers a range of benefits that make downsizing a breeze. Save yourself time, effort, and stress by entrusting your junk removal needs to our professionals who will handle every step with care and efficiency.