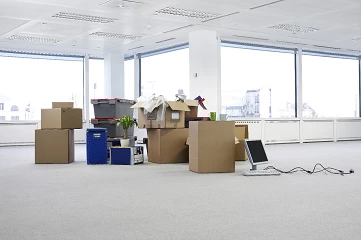 Regardless of how many times you have moved your business in the past, it remains a complex and laborious process. If you have never moved before, it can be overwhelming and stressful. The good news is that there are several proven tips that will make your relocation much easier. Among them is the hiring of a junk removal service.
Relocating a Business
It is sometimes necessary to move the office. Moving an entire office space, including appliances, files, and furniture, can be challenging. It comes as no surprise that many businesses hire moving companies to handle everything. Several smaller companies, however, prefer to handle this themselves. It is certainly an option, but there can be a lot of boxes or large office equipment and furnishings.
Having a Plan
Relocating without a clear action plan is probably the biggest mistake companies make. With so many moving parts and diverse needs, it can be a recipe for disaster. Whenever you need to stop operations for a short period of time, everything must be done as quickly and smoothly as possible. When you're not open for business, "time is money" no longer holds true. It will save you a great deal of headaches if you have a multi-faceted action plan with plans and accountabilities.
Office Relocation and Junk Removal
Take the time to go over your inventory and records before the actual transfer begins. Set aside an area for discarded items.
Once you have built your "heap," take a moment to determine which items are trash and which items can be sold or donated. Make three parts of your trash pile: trash, donate, and sell. You would want to analyze your waste pile and see what garbage you can extract easily on your own, and what a qualified junk removal company needs to remove before you move your workplace.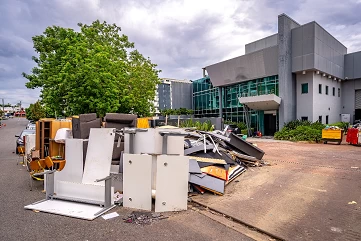 Hiring a Junk Removal Company
Consider AAA Rousse when it comes to hiring a local junk removal service for your office cleanout and relocation. Our junk removal professionals will do the job quickly, professionally, and environmentally friendly. We can remove any items you no longer need to take with you to your new office space whenever it is convenient for you. Our goal is to recycle and donate as much as possible from what we collect from you before we dispose of what remains responsibly. We will focus on what we do best, which is removing all unwanted items, so you can focus on relocating to your new office. We will sort everything for you and make sure everything goes where it is supposed to go, so you don't have to worry about it. A junk removal service, such as AAA Rousse, can help you save time and energy.