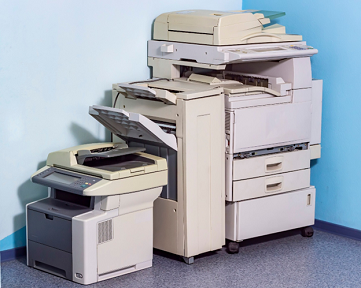 Because the last tenant abruptly moved out and left behind their old office equipment, you have leased the new office space for yourself. The space has been vacant for over a year, so, it's obvious that nothing will be picked up. Furthermore, you already have the supplies and technology you need, but you must dispose of old office equipment first. Whether or not it still works doesn't matter to you, you just want it all gone and don't want to spend more than necessary on it. In addition, you need to clean out your new office space quickly so that it can be used.
What to Do with Old Office Equipment
The first thing you should do is see if there is any leasing information. An office supply company might be willing to pick it all up and take it away free of charge. If there is no such information, the equipment is now yours. Check if any of the electronic equipment works by plugging it in. If any or all the items work, you can donate them to a charitable organization. In many communities, it is forbidden to throw away old office electronics. Hazardous materials, such as mercury, lead, and arsenic, can leach into the soil and become toxic waste in landfills. Giving them away or recycling them is the best solution. A local office supply company might also be able to refurbish the equipment and lease it to its customers. Many of the larger chain stores that sell and lease office equipment do accept these items since they can either refurbish and lease them out or recycle the components.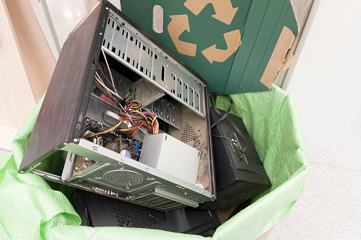 Call an Equipment Removal Service
Most business owners don't have the time to inspect, sort through, sell, or dispose of old office equipment and furniture. When that happens, you should hire a junk removal service, such as AAA Rousse, which specializes in removing and disposing of office equipment and furniture. If you have unwanted office equipment or furniture, AAA Rousse can lift, haul, and dispose of it for you. It's not necessary to spend time figuring out where to take everything. We can remove it for you and dispose of it responsibly so that you can focus on your business. We recycle and donate everything possible and dispose of the rest responsibly. When you are stuck with old office equipment or furniture, don't hesitate to call AAA Rousse to come to take it away.