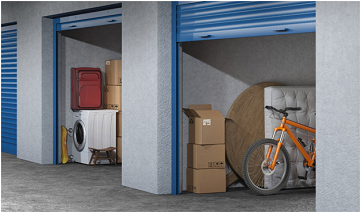 The time has come for that dreaded storage unit cleanout to be carried out. However, you do not have to do it alone.
When it comes to the times of your life when you are short of space at home or office, or when you are in the process of moving, storage units could prove to be extremely helpful. On the other hand, they can also turn into little more than a place to keep the stuff you don't want to think about. That's a situation that can't last for too long. In the end, you will have to do some sort of cleanup. If you are looking for quick and easy junk removal, AAA Rousse can be of assistance to you.
Using a Storage Unit Cleanout Service
In your call to a junk removal service to assist you with your storage unit cleanout, consider the following things. Find out if the company offers cleanout services in your area and what is included in the service. If you need to clean out your storage unit, you may wonder if a junk removal service is the best option. The answer will depend on how much junk you need to remove and whether you have large items like furniture to dispose of. Your main challenge in the cleanout will be getting things hauled away quickly. This is where a removal company comes in handy.
Because junk removal services charge based on volume, you can reduce costs by sorting through your items and being selective about which ones you want them to remove. For the rest of the items, you can either keep them, dispose of them yourself, or sell them for quick cash if possible. Your junk removal team will handle all the heavy lifting for you. That's what we do. Just tell us what you want to be taken away. As a result, it's simply a matter of pointing at the relevant items. The rest will be handled by us. Cleaning out a storage unit doesn't have to be difficult. Contact AAA Rousse today for assistance.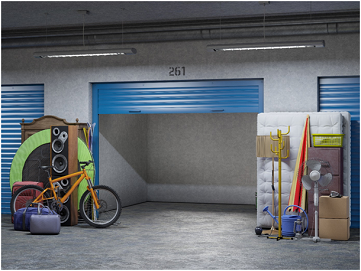 Leave The Storage Cleanout Job to AAA Rousse
Cleaning your storage unit doesn't have to be a difficult or strenuous process. You don't even have to get your hands dirty. No matter how big or small the job is, AAA Rousse is up to the task of removing the junk from your storage units. When it comes to removing unwanted items from storage facilities, AAA Rousse offers the best solution with our storage unit cleanout services. Our friendly, professional, and courteous junk removal team will go above and beyond to provide you with the most efficient and stress-free service you have ever experienced.
In addition to providing the most excellent customer service in the industry, we also handle all the labor, sorting, loading, and hauling ourselves. Additionally, we will be able to transport the items removed from storage to donation or recycling centers.