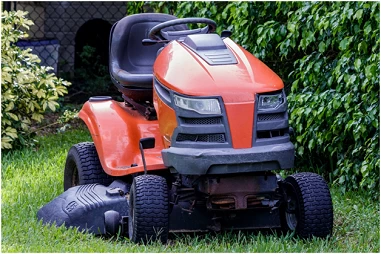 Trying to figure out how to get rid of an old lawn mower can be challenging on your own but, finding a safe way to recycle it can take up a Saturday that should be spent relaxing and enjoying yourself. You've come to the right place to learn how to recycle old lawn mowers.
What can you do with a lawn mower? Recycling anything besides everyday paper, plastic, metal, and (sometimes) glass is a bit of a mystery. In general, lawn mowers are made of metal and rigid plastic, so they're recyclable. Simply put, recycling an old lawn mower isn't as easy as putting it in the blue curbside bin.
Recycling Your Old Lawn Mower Near You
You can recycle an old lawn mower in more ways than taking it to Home Depot or your local recycling center. Usually, when we think of recycling, we picture a municipal recycling facility with all its crushing, ripping, and large machinery. The truth is, sending stuff to a place we equate with recycling isn't the only way to recycle, and it's usually the least effective. If you are looking for used lawn mower recycling in your area, you should consider alternative forms of recycling lawn equipment first. In addition to recycling your lawn mower, you can give it to a neighbor, friend, or family member, donate it to charity, or sell it.
The first four options on that list would not be a good choice if you have an old lawn mower that is beat up or does not work anymore. It is important that your lawn mower is still in good working condition if you decide to donate it or sell it.
Disposing of the Old Gas and Oil
To drain the gas and oil from old lawn mowers, visit a mechanic or a repair shop if you don't feel comfortable doing it yourself. If you're handy, you can do this process yourself. A mechanic or auto parts store will be able to recycle the used oil and dispose of it for a small charge if you take the used oil there.
The gasoline must also be disposed of, so it's probably best to take the gasoline and the oil to your municipality's household hazardous waste (HHW) disposal facility. HHW facilities in your city or municipality can be found by checking their website or by calling them.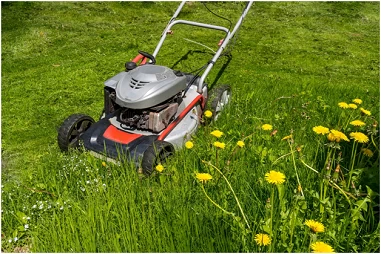 Lawn Mower Removal Services
A decision to get rid of your old lawn mower is one thing but figuring out how to do it responsibly is another. Many people cannot put their old or broken lawn mowers out on the curb for their municipal trash services to pick up, as they won't be picked up. Furthermore, some people do not have the means to transport these items to the local recycling facility if there is one. If you just want to get rid of your old lawn mower, but you don't want to add to the overflowing waste stream, a professional junk removal company such as AAA Rousse can be a truly eco-friendly solution.
We can clean lawn mowers and other landscape equipment of fuel residue, break them down into their metal and plastic components, and use those materials to create new equipment. With AAA Rousse, you can recycle lawn mowers as well as any other yard equipment, saving you time and energy. AAA Rousse provides easy haul-away and eco-friendly disposal for all types of lawn equipment and just about anything else around the house.
We take everything we pick up and if it can be recycled, we donate it to local charities or dispose of it in an environmentally friendly way after hauling it away. When you are wondering where to find lawn mower recycling near me or where to dispose of old lawn mowers, you can always rely on AAA Rousse.