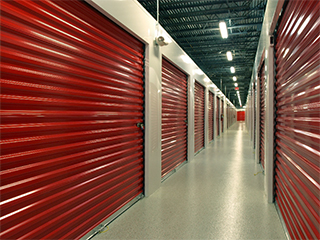 Rental condo clean out. What an ordeal. It's a big job and there's no shortcuts to getting it done right. It takes a lot of time and effort to get the best results. So, it's imperative to go about it with a plan. Otherwise, it turns into an even bigger job for no good reason. A condo clean out is no easy task to pull off. After all, there's those narrow hallways, stairs, and more to contend with when taking items large and small out of the condo. In other words, there's more to it than just packing up stuff and carrying out the boxes. Then, there's also the matter of dealing with the furniture. So, read on to learn more about rental condo clean out.
Go DIY or Hire a Professional Service?
You'll first have to assess the condition of the unit and determine approximately how much time you'll have to devote to getting it cleaned out. Understand that some furnishings will present a real problem. Large furniture won't be picked-up by the local trash collection agency. And, it will be your responsibility to dispose of it or face fines from the homeowner's association. Speaking of the homeowner's association, this is another obstacle you might face: the HOA rules.
Whether it's due to poor habits, a packrat spouse, or an advanced case of affluenza, too many home managers struggle under the burden of household clutter. Clutter can clog the smooth workings of any home, imposing heavy costs on the household. Time to declutter! But when you're peering over piles, mounds and stacks of stuff, it's hard to know where to begin and what to do. --Organized Home
Of course, the homeowner's association wants to keep every exterior looking great. But, it might have rules about when you can move things in and out. So, take time to learn the rules. If you have too much on-hand, and there's a bunch of obstacles to negotiate, it's probably best to hire a local property cleanout service to do it for you.
Rental Condo Clean Out in North Port
Just picking up the garbage and tidying up won't cut it. Potential renters are discerning. They'll spot issues and will definitely remember any negative impressions. So, do it right before you even list it for rent. This way, the photos won't misrepresent the space. Here's a helpful overview of how to do a rental condo clean out:
Remove furniture. Too much furniture wrecks the visual appeal and sense of space. Rearrange the furniture in a "floating" pattern around an area rug so it sits away from the walls. And, remove what's unnecessary to free up space.
Empty the kitchen. Cleanout the entire kitchen, including the pantry, cabinets, and drawers. Leave nothing inside so people can see plenty of storage space. You can leave some neat decor about but the countertops should otherwise be unoccupied.
Dispose of all toiletries. If the bathroom has any personal effects, get rid of them. Nothing personal should remain in the bathroom(s) because it's a big turn off to anyone who sees them.
Purge all the junk inside. Of course, if there's any junk lying around in any part of the condo, you need to get rid of it, as well. Purge, purge, purge and create more space doing so.
If you need a codo cleanout service in North Port or elsewhere, just phone 800-433-1094 or visit AAA Rousse Services.