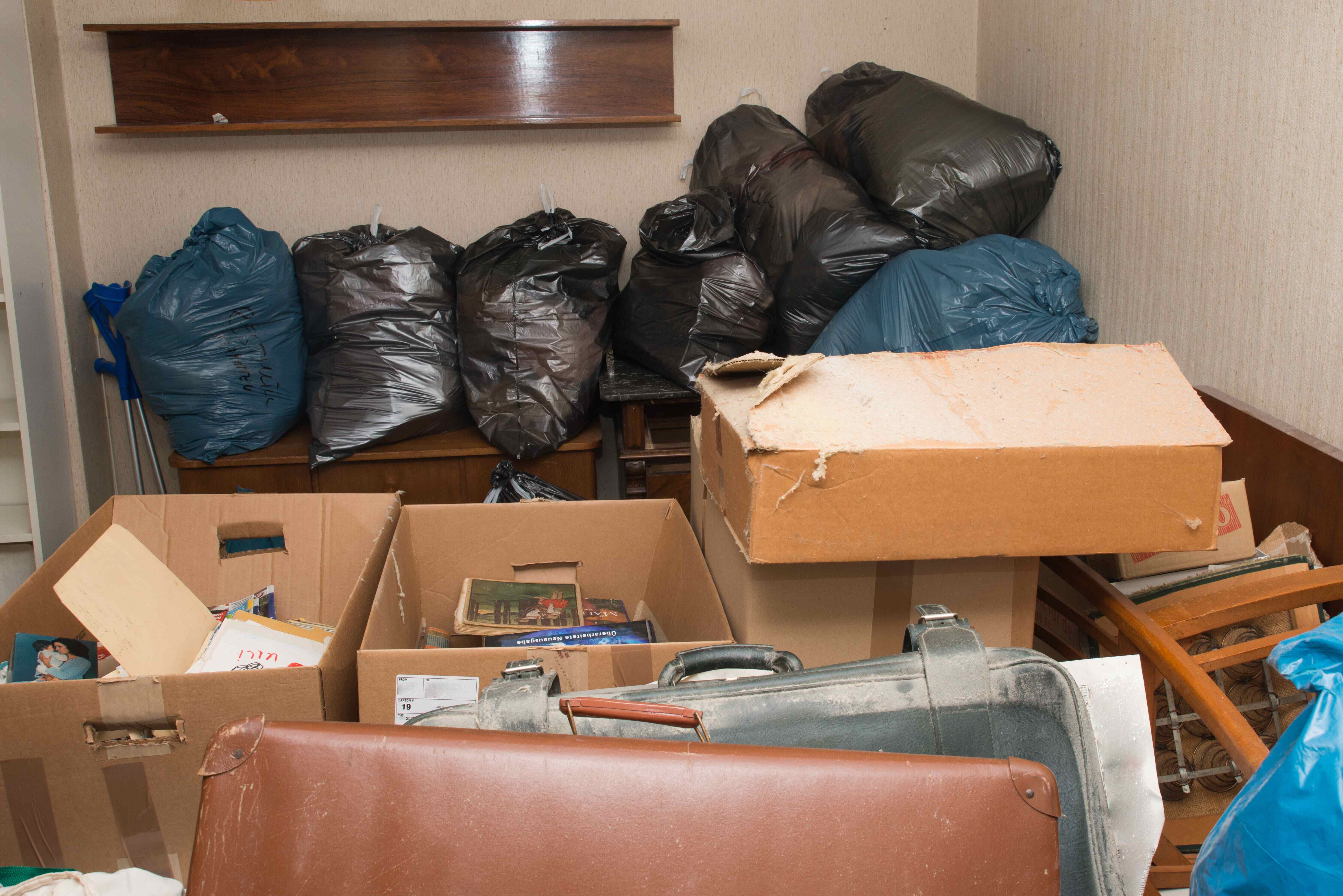 Property clean-out service or dumpster rental? That's the question people often have when they start planning a remodel or a property clear out. And, it's a good question, particularly if you haven't needed to choose between the two before. After all, what are the real differences and why do they matter? This a great place to find out and learn how a property clean-out service stacks up against renting a dumpster.
Dumpster Rental Realities
The property clean-out service or dumpster rental conundrum hits anyone with a big job. So, let's take a quick look at what to know about renting a container. First, you'll have to measure correctly. If you rent a container that's too small, you'll need to rent it again. And, if you rent one that's too large, you'll waste money on wasted space.
Few homeowners are equipped with the proper tools and knowledge to haul the waste off to the proper facilities on their own. It requires a large, weight-bearing vehicle that — that they need to fill and empty several times — the fuel for multiple trips to the correct disposal facilities, and in some cases the permits to drop off waste at those facilities. --Angie's List
Then, there's the matter of what you are throwing out. This is due to the fact that dumpster rental companies prohibit a whole host of items. All of this, not to mention that dumpster is a huge obstacle that will stay put until it's hauled away.
Top Property Cleanout Service Benefits
The fact of the matter is, if you are considering hiring a property clean-out service or renting a dumpster, there are some things you should know to make the right decision. Here are some of the biggest advantages of hiring a property cleanout service:
No heavy lifting. If you rent a dumpster, you won't get any helping hands to go along with it. That means, all the heavy lifting is your responsibility. Either that or cash in on some big favors from family and friends. But, if you hire a property cleanout service, all the hard work will be done for you.
No sorting. It's very important to keep in mind that when you rent a dumpster, the work is all on you. This means you'll have to sort through all the stuff because the company won't sort it out for you. Typically, these include hazardous waste, electronic waste, but can certainly prohibit a lot more.
Receive an upfront price. Yet another advantage of a property clean-out service is you'll get an upfront quote. But, doesn't a dumpster company give you a price? Yes, the trick is you have to get the measurements right the first time.
Avoid unnecessary inconveniences. After the dumpster is dropped off at your location, it's not going to be moved until its scheduled pick-up time. That means having to work around it, which can mean having to park elsewhere and other inconveniences. These also include possible code or traffic violations.
If you need a reliable property cleanout company in Tampa, just phone 800-433-1094 or visit AAA Rousse Services.