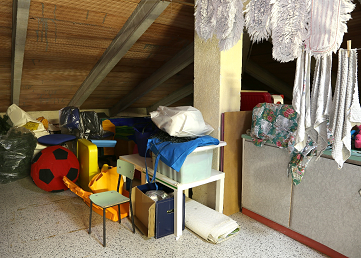 We all know how much junk accumulates in the attic over time. It will become more difficult and time-consuming to clean out your attic if you put it off. You should start sorting through all the unwanted furniture, clothing, holiday decorations, and household items you haven't used in over a decade the next time you have an opportunity. The good news is that junk removal companies can help you with the task. You don't have to do it alone.
Make Your Attic Cleanout Easier
An attic cleanout can be made less painful by making it more systematic. Think about how you're going to tackle it beforehand. To simplify the process, consider calling a professional service. Before you hire a junk removal company, consider the following factors.
If you decide to hire a junk removal company to haul away your unwanted items from your attic cleanout, we will do all the heavy lifting, so you don't have to.
Think carefully about what you want to be removed from the attic. What large, heavy items will need to be taken away? Organize your cleanout around these.
Schedule your cleanout carefully. Work out how much time you must spend on the job and then think about how a removal service can help you do the job faster.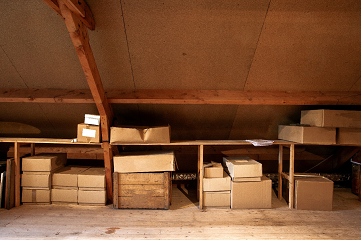 Eco-Friendly Attic Cleanouts and Junk Removal
Do you have a lot of heavy boxes stacked in your attic? It can be challenging to carry bulky boxes down the stairs. That's where AAA Rousse's junk removal experts come in. We'll handle all the heavy lifting and lugging so you don't have to. In addition, we responsibly dispose of any unwanted items for you by donating and recycling whenever possible! From furniture and mattresses to computers and clothing, there's no junk removal project too big or too small. When our trusted staff arrives at your home or business, we'll quickly assess your items to determine the best way to get rid of them. We'll donate, recycle, and repurpose as many of your items as possible. If something can't be donated or recycled, we'll make sure it's disposed of responsibly.
It has never been easier to declutter your attic than with AAA Rousse. Our team will handle all the work, so you won't have to lift a finger. You'll be junk-free in no time with our reliable attic cleanout and junk removal services. We also offer furniture removal, appliance removal, e-waste recycling, and more.