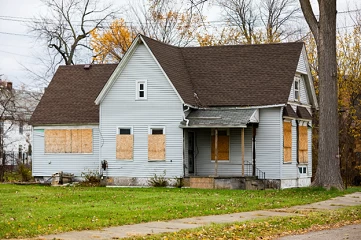 Foreclosed properties are typically left in poor condition, posing a lot of problems for the next owner. Foreclosure cleanout services make the process much easier. A foreclosure cleanout is usually required after a property has foreclosed, but it can also apply to vacant or abandoned properties. Furthermore, this type of service is not limited to single-family homes or townhomes. Condominiums, apartments, and even commercial establishments can benefit from a foreclosure cleanout. Foreclosure cleanouts are like estate cleanouts, but they are not the same. Typically, the former refers to foreclosed homes or properties where tenants have been evicted, while the latter refers to home estates following a death. A clean-out of an estate can also occur when an estate owner wants to downsize their estate for any number of reasons or after a divorce.
Why is a Foreclosure Cleanout Service Necessary?
The practice of investing in foreclosed properties and flipping them for a profit is nothing new. Many people have jumped on this well-known trend in the housing market. Flipping foreclosed homes is not an easy task. The evicted owner usually leaves the property in a state of disrepair, leaving piles of junk for the new owner to clean. It will be very helpful if you lack the time or patience for that kind of work. When it comes to foreclosure cleaning, it is always better to hire a professional. The first thing you want is for the property to look its best. Improve the appearance of the property before you use it yourself or flip it for a profit. In addition, taking a DIY approach will take more time and yield poorer results than hiring a professional.
As soon as all the items and debris have been cleared out, the next step is to inspect the property's electrical and plumbing fixtures, remove graffiti, and repair any damages. In addition to foreclosure cleaning, a professional company can provide repair services. A foreclosed property is still an investment regardless of everything else. You naturally want to maximize your returns as the new owner of that property. Proper care, cleaning, and maintenance are necessary to increase the value of the property.
What Does Foreclosure Cleaning Include?
Generally, foreclosure cleaning involves a thorough inspection of the property to determine the scope of the work. During this inspection, the professionals can also prepare the right tools and equipment. Following that, the planning phase will begin. Planning out waste disposal strategies and laying out the work that needs to be done per room is part of this phase.
Then comes the actual cleaning out. Professionals will then clean out the foreclosed property according to the plan previously established. Large and bulky items are usually the first to go, followed by general junk and trash. Cleanout services may also include removing old materials such as flooring, carpets, walls, doors, windows, and other fixtures if necessary. Since debris removal will likely produce a great deal of dirt and dust, vacuuming, dusting, and mopping are necessary. Foreclosure cleanouts involve the removal of a variety of items including but not limited to appliances, electronics, furniture, mattresses, trash, yard waste, construction waste, and more.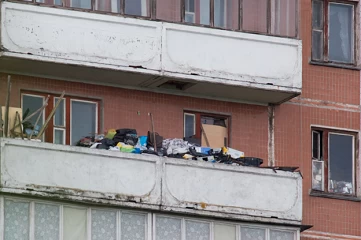 Your Foreclosure Cleanout Source
At AAA Rousse, we want to be the foreclosure cleanout service that you turn to. Our experienced staff can come and remove any waste, furniture, appliances, equipment, or debris on your property that you need to be gone. We will come to remove anything quickly and dispose of it responsibly. We recycle and donate as much as possible from what we collect from foreclosure and property cleanouts. When you need your foreclosed property cleared out and empty, consider hiring AAA Rousse junk removal to come to get the job done for you!