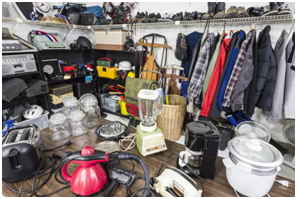 Although no one likes living with junk, you may want to do some work before you hire a junk removal service. There are many types of junk, from a stack of old magazines in your garage to the entire garage itself. No matter what you have, there is a way to get rid of it. Of course, it all depends on what you are trying to dispose of, whether it is household waste, yard waste, trash, or renovation waste.
Preparing For Your Next Junk Removal Service
1. Make a List of What You Are Getting Rid Of
Why? You may be surprised by what you own. You may be able to recycle some items, have them removed by the city, or give them a second life. If you provide a detailed list to your junk removal specialist, they will be able to provide you with a more accurate quote when they arrive on the scene.
2. Consider What Can Be Sold
Not everything is trash. Renovation waste, antique wood doors, hinges, handles, knobs, or brass fixtures all have a resale value to collectors and modelers. For those who are willing to brave the classifieds, eBay, or if you believe that something should be appraised, there are many options for making a few bucks from their 'junk'.
3. Create These Three Piles
Sort by:what to keep, what to toss, and what to give away. Don't give away items that don't work or are destined for the junk pile as well.
4. Closet Decluttering
Donate unused clothing and household items. Odds are you will never use it if you have not worn it or plugged it in for a year. If you are paying for junk removal, you might as well make the most of it by eliminating basement clutter and attic clutter as well.
5. Don't Panic
The first step toward disposing of the waste is to formulate a plan. Getting rid of junk can be an overwhelming and emotional process, but there are professionals available to assist you. Take advantage of their assistance.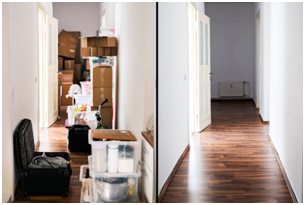 6. Schedule Junk Removal
The moment you have compiled your list of essential items destined for junk removal, call your preferred local junk removal company, AAA Rousse, to handle your unwanted items. Having put your junk removal plan into action, enjoy a cup of tea and relax. With research and information at your disposal, you can feel confident that your home will soon appear much bigger.