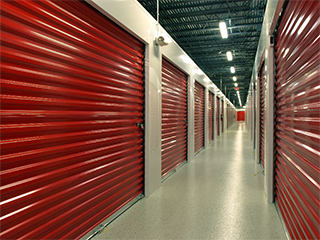 DIY closet-pantry conversion? Yes, it's possible. And yes, it will provide much needed function. Plus, it will likely add to the overall appeal of the house, should selling become a reality in the future. Moreover, it gives you the option to convert it back, if necessary, with minimal time and effort.
Closet-Pantry Conversion Benefits
Just like having to prepare for a bath remodel, you'll need to have a plan of action. If you have a closet near your kitchen, this will be a prime spot for converting a closet to a pantry. You'll need to relocate whatever is stored in the closet space, storing it in another closet, attic, or basement. This is a good time to declutter and jettison items you don't use or no longer want to keep in your home. So, purge as much as possible.
A family's kitchen had a broom closet that was converted to a food pantry. Not a bad idea, but, because the shelves were extremely deep, finding and retrieving items from the rear became difficult, if not impossible. The solution is to build a simple box cabinet that slips inside the existing closet. The interior of the cabinet is fitted with standard full-extension drawer glides to which shelving modules are attached. When the shelving units are pulled out, they allow the contents to be fully visible from both sides and from the front to the back … converting the entire interior into convenient, accessible storage. --Ron Hazelton
The benefits of a closet-pantry conversion is having a place to store key items in a nearby space for the kitchen. It makes sense if you already have enough closet space elsewhere. Particularly if you need extra storage space for the kitchen and there's no dedicated pantry.
Williamsburg DIY Closet-Pantry Conversion Guide
To get the DIY closet-pantry conversion going, you'll need just a few tools and some materials. The good news is, it doesn't take a highly skilled effort and experience to do the job. Here's a DIY closet-pantry conversion guide you can follow:
Take out the rods and rails. In most closets, there are rods and rails from which to hang clothing. Since you're going to repurpose the space and use it as a pantry, you won't need the rods and rails. Take them out and consider using them somewhere else.
Install adequate lighting. If the closet is not equipped with a light, do yourself a big favor and install a light. You'll need this light because the space isn't located in the kitchen, where the ceiling lights illuminate every surface and corner.
Put in plenty of shelving. Follow the lighting installation with some shelves to transform it into a pantry space. Use a system that allows for height customization for best results.
Hang a suitable door. Okay, there's already a door hung on the closet. But, it's not a pantry door. And, this will create confusion. So, do yourself a favor an install a suitable pantry door.
When you need construction or remodeling debris removal, phone 800-433-1094 or visit AAA Rousse Services.