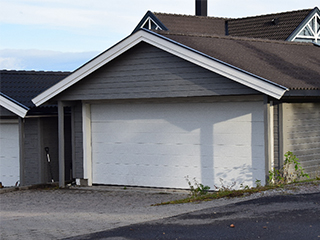 The task of getting rid of a kids' playset is a bit more challenging than most parents suppose. Not only do you have to convince your kids it's time to move on, you have the really big chore of actually offloading it. Now, that sounds simple enough but that's just not the case in most instances. Because these are very large and require a whole lot of time and work to disassemble and reassemble, they're not as a hot a commodity as you might believe.
Kids' Backyard Playset Dismantling Safety
Before you begin taking it down, whether you're going to junk it or not, you should be familiar with some basic safety protocols. You should know ahead of time where to dispose of the various materials. Additionally, check the weather forecast so you aren't unpleasantly surprised. Always keep the work area off limits to children and pets.
For many families, a backyard playset or swing set means hours of family entertainment. When moving, these families are often reluctant to leave their kids' favorite outdoor play equipment behind. Moving a backyard playset is not nearly as challenging as people think it is. A few basic tools, a wide open Saturday, a truck and some helping hands are the only prerequisites. --MetroParent.com
And, don't tackle it on your own. Ask a couple or few friends and family members for help. To make it less strenuous, take time to clear a path from the backyard to the street. This way, you won't have to struggle to get it from point A to point B. After all, you don't want to navigate past tripping hazards.
Kids' Backyard Playset Disposal Options
Some parents elect to simply refresh and update their kids' playsets. This makes sense if you still have toddlers and elementary children who play on it regularly. But, if your kids no longer use it and it just takes up space, it's time to go. Unfortunately, it will be somewhat of a challenge. Here are some helpful kids' backyard playset disposal options you can try:
Sell it. One option is to simply sell it online through local ads. This is a particularly good way to get rid of it, if it's in good, usable condition. Plus, you can put some cash in your pocket. And, the buyer must disassemble and reassemble it.
Donate it. If you can't sell it or just don't want to go that route, there's always the possibility of donating it to a local church, school, or other organization. Plus, you can take a tax deduction for making a donation.
Give it away. You might have a family member, friend, or coworker with small children who would welcome the playset as a gift. Ask around and see if you can give it away as a gift.
Junk it outright. Sometimes, kids' backyard playsets aren't salvageable. So, instead of dealing it with yourself, have a junk removal service take it down and haul it away. Plus, you can also get rid of other junk at the same time.
If you need help with kids' backyard playset disposal, just phone 800-433-1094 or visit AAA Rousse Services.